Our schedule!
Please call or email us here for availability, we try to keep this as updated as possible, but we can not guarantee its 100% accuracy.
Red, green, and yellow highlighted dates are not available, days in gray have limited availability, so please contact us about those dates if you interested in any of those days. Days that are not highlight are available!
For a
clearer schedule
please download the file below the calender or click on the calender, it is much clearer!
---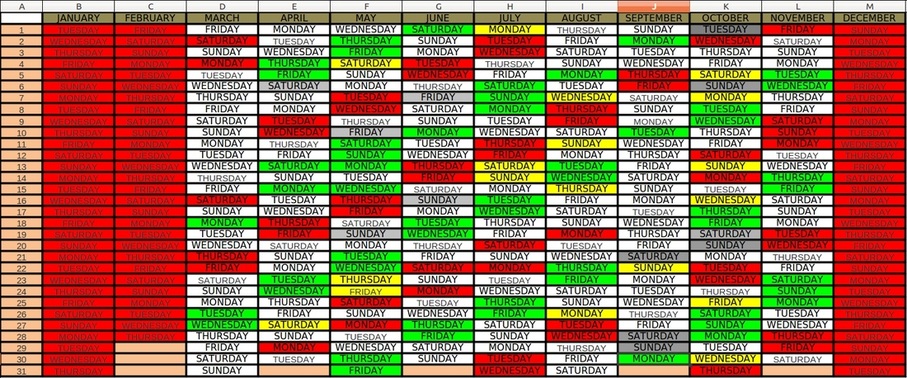 ---