Pennsylvania Fishing Guide/Charter Service
From the Susquehanna river to most of the NEPA lakes, Anderson or Josh will take you on a guided fishing trip. Charters for Bass, Walleye, Perch, Bluegill, Crappie, Pickeral, or whatever other species that are all available in many of the great fishing destinations of North East PA. There is a fishing charter available for anyone searching for a wide array of fish species. If your interested in catching Bass, learning the secrets of one of the area bodies of water, or just looking for a boat ride. Boyd's NEPA Guiding Service will deliver! Boyd's NEPA Guiding Service has packages available that ensure great fish catching opportunities throughout the season! They will also take you out for Panfish if you would rather some fine table fare or mixed species trips in which you catch whatever will bite your lines and you feel like catching! From the breathtaking scenery and awesome smallmouth fishing of the Susquehanna River, to one of the many small electric only lakes of the area. Anderson/Josh would be happy to guide you to some good fishing and relaxing time on the water! Through their many years of dedicating almost all of their free time to finding and catching bass the past 15 years, the Boyd brothers knows how to catch them, where to catch them, and when the best opportunities occur on each of their local bodies of water. Check out the available lakes under the
Rates
tab for more information on available packages and fishing destinations.
Meet Your Fishing Guide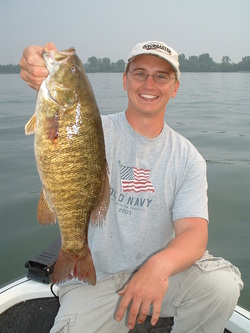 Anderson Boyd has been fishing for over 20 years. Anderson focuses mainly on Bass fishing, but also enjoys targeting Panfish. His experience includes many years of fishing in North Carolina, New York, and Pennsylvania. He has experience in every type body of water out there. Anderson has been fishing for over 12 years in North East Pennsylvania waters. He has been tournament angling for 11 years. Putting his experience to good use, Anderson has been involved in local bass clubs for 8 years. Of those 8 years he has taken Angler of the year titles 5 times. Rest assured when it comes to finding fish in NEPA, you are in good hands with Anderson as your guide.

---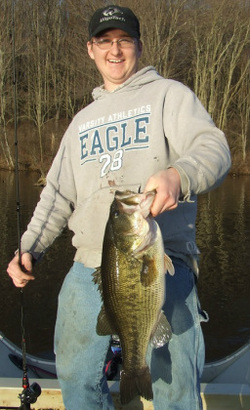 Josh Boyd is a Norh East PA fishing guide that enjoys targeting Bass and Catfish. Josh grew up fishing for bass with his brother Anderson in North Carolina and Pennsylvania. Josh has tournament experience with many wins behind his belt. He enjoys good company and teaching his passion to others. His main focus is bass however he also likes to target Catfish on the Susquehanna River. Josh has 5 years of experience with Susquehanna Catfish and loves targeting the lunkers. Josh enjoys spending time with his wife and children and carving hard bodied crankbaits and jerkbaits on his time off.

---
---
Testimonials
"Want a great day on the river? Anderson is the man."_____Harry

"Perfect day on the lake. Anderson is a fishing jedi and an even better person. My father may have had the biggest fish of the day but I plan on using some of the tips I learned to take him down next time. I had a blast and encourage everyone to get out on the boat with Anderson and experience top notch Pa. fishing with a top notch guide."___Pat
"We had a great day out with Anderson. He had us on the fish all day. Weather was great, terrific tips and great conversation about fish. It was nice to hook on to a few really nice LM and even a nice 2.6 lb.smallie. Awesome day!!"____Dan
"A very good day on the river!! Anderson had us on fish all day he knows what to use and when to use it.He is a very good guide and a nice person to be with. More then satisfied with our trip.
Thank you
Bob R"
"Anderson has taken his love of fishing to the next level by offering a fishing guide service to the public. I wanted to book a trip for my son & I to go fishing and Anderson provided the information needed to choose just the right trip for us. He clearly knows more than I will ever know about fishing and I recommend anyone looking for a fishing guide to consider hiring Anderson."_____Bob
"Anderson Boyd is a top notch professional! I have known Anderson for many years and his fishing knowledge is impeccable! He is an incredible fishing guide. Very informative, prepared, and well-versed in the fishing community. If you hire Anderson, be prepared for the fishing trip that memories are made of. Your money will be well spent! Good luck"_____Wally
Josh is a great guide and even better, a great person. His boat control using the trolling motor is the best I have experienced. Two old guys had a great trip thanks to the services you provide. The fish were nice size with the vast majority of the fish in the 14 to 17 inch range. All in all the boat caught about 50 smallmouths. We look forward to our next trip._____Frank

2013 Lunker Contest
If you catch the biggest bass this year of all the guided fishing trips by Anderson, you will win a FREE guided 8hr bass fishing trip for 2 in 2014!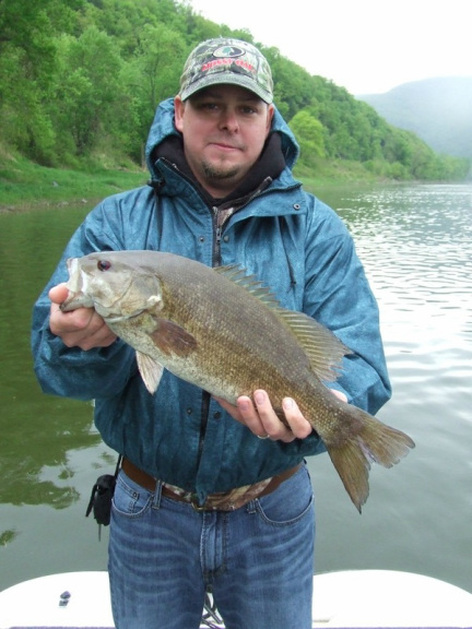 Mike and this 3.52lb Smallmouth Bass from the Susquehanna River!

---
---
2012 Lunker Contest Winner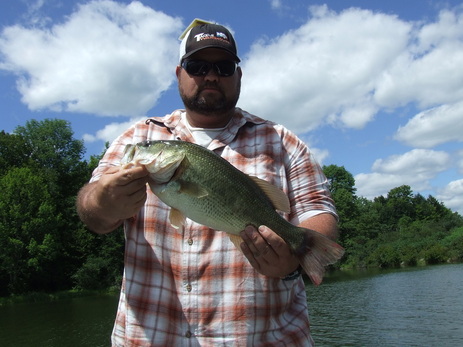 1st: 4.12lbs
Rocky caught this Lackawanna Lake Largemouth bass after the sun got high around noon. He had to work for it, but she was fooled, weighed and released.

---